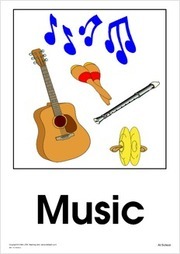 Artwork sample only - actual product is in the target language.
At School
Items and subjects found at school.
Mathematics, music, library, lunch, science, english, physical education, health, recess, spelling, social studies, principal, deputy principal, canteen, basketball courts, tennis courts, school office, siren, art and craft, speech and drama, teacher, schoolbag, classroom, woodwork and metalwork, home economics, gardener, language, assembly, toilets, school oval, school report, playground.